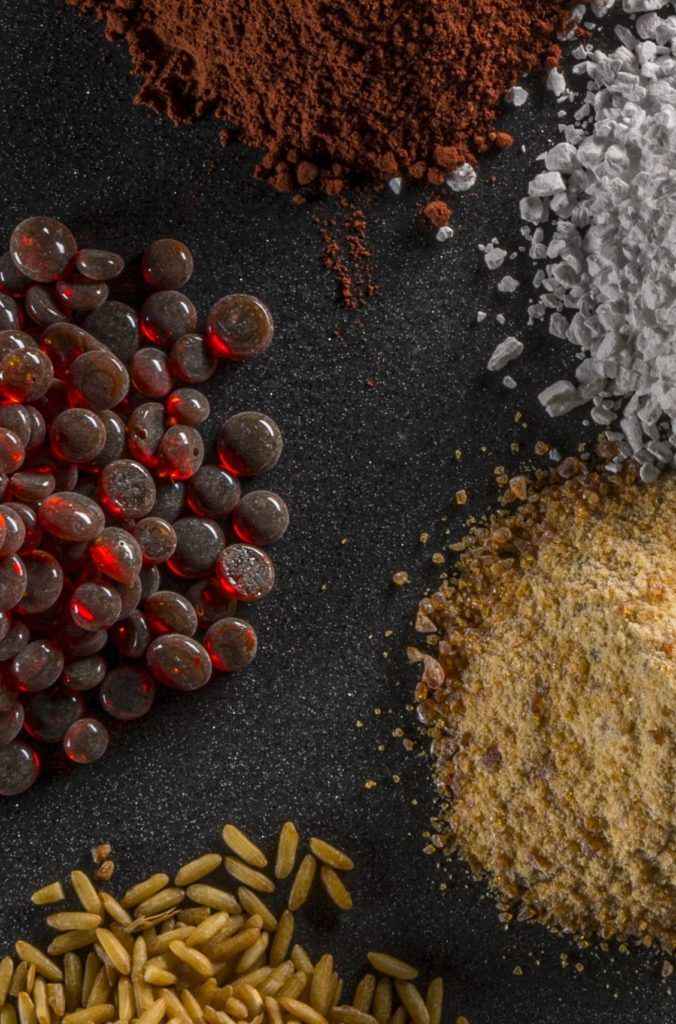 Custom Particle Reduction mills and grinds bulk powders, food grade ingredients, additives, and other technical materials that require highly consistent particle size reduction to fine and ultra-fine powders. We process ingredients such as Pea Protein, cereal products, electrolyte hydration powders, Glutamine, Potassium Chloride, Sodium Benzoate, Ascorbic Acid, Proteins, Amino Acids, fillers and vast array of other dry materials, ingredients, chemicals, and concentrates.
CPR offers various size reduction processes such as impact milling, attrition milling, hammer milling, jet milling, and micronizing services. Being equipped with a range of different milling and grinding technologies enables our operators to provide the best solution for meeting your dry material processing requirements.
Our facilities are FDA Registered, and our manufacturing, quality, and safety procedures follow GFSI, SQF, ISO, and OSHA guidelines. We serve the food, nutritional, cosmetic, pet food, and chemical industries. We have an array of equipment to include jet milling, hammer milling, shredding, crushing, and more allowing us to serve a very wide range of particle size reduction processes to meet our customers specific needs. Processing can be done in strictly partitioned, dedicated areas following strict food safety guidelines (21 CFR Title 117) to ensure that Custom Particle Reduction, Inc. meets your most demanding requirements for product purity.
Customers needing assistance in product development can count on CPR's deep knowledge of powder reduction, blending and all related tolling processes. We use our decades of experience to guide the R&D, product testing and can even advise on the ideal packaging method so that your products arrive as expected.
Please contact us to assist with your powder processing and powder blending requirements. Request a Quote Today.